Book Fill Your Well of Resilience
Fill Your Well


30 Days of Resilience Journal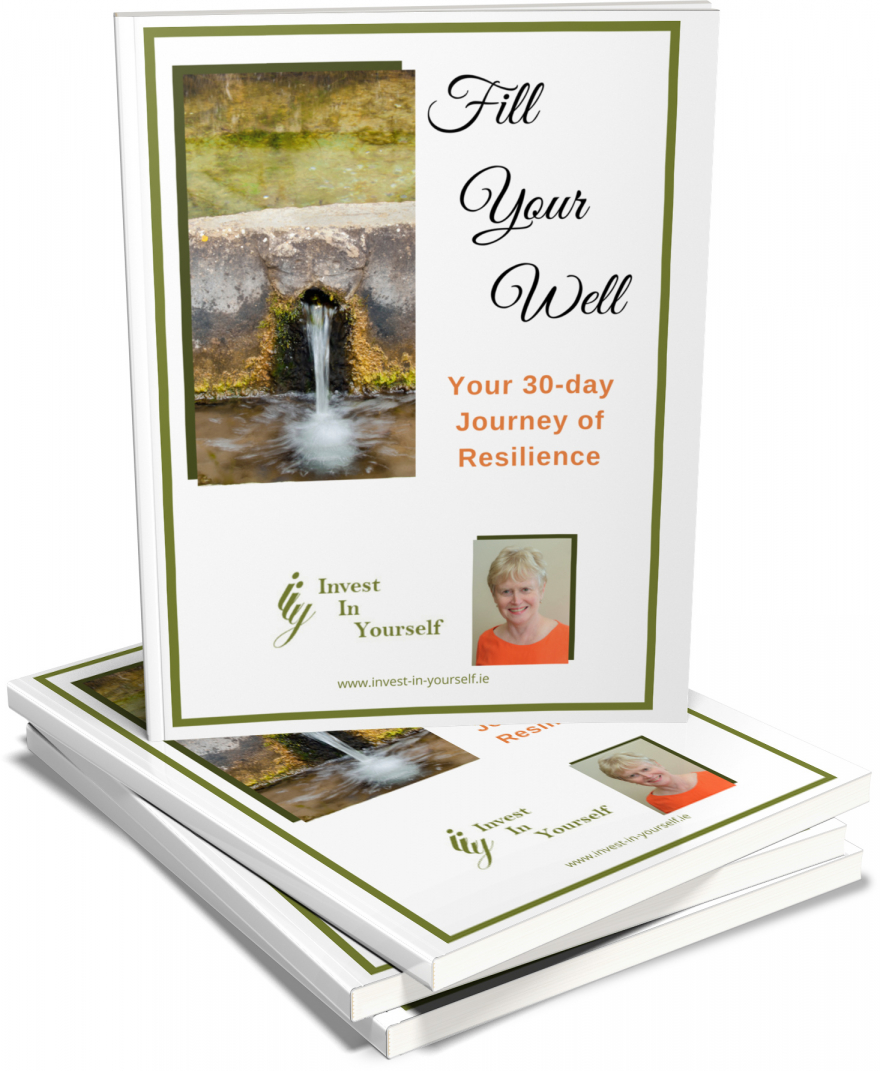 You can't serve from an empty well and this journal offers 30 days of reflection and guidance to help you Fill Your Well of Resilience!


In it, you will find daily inspiration through motivational quotes and the beautiful images of Niamh Mason, @CrookedHousePhotography
Don't miss your opportunity!



Give the gift of love and resilience to yourself (& others) today!




Kathleen Fanning

"I am excited to have this 30 Day guided journal out in the world!
It has been a dream of mine to share my learning and experience and I've been bowled over with the positive reaction to my Journal!"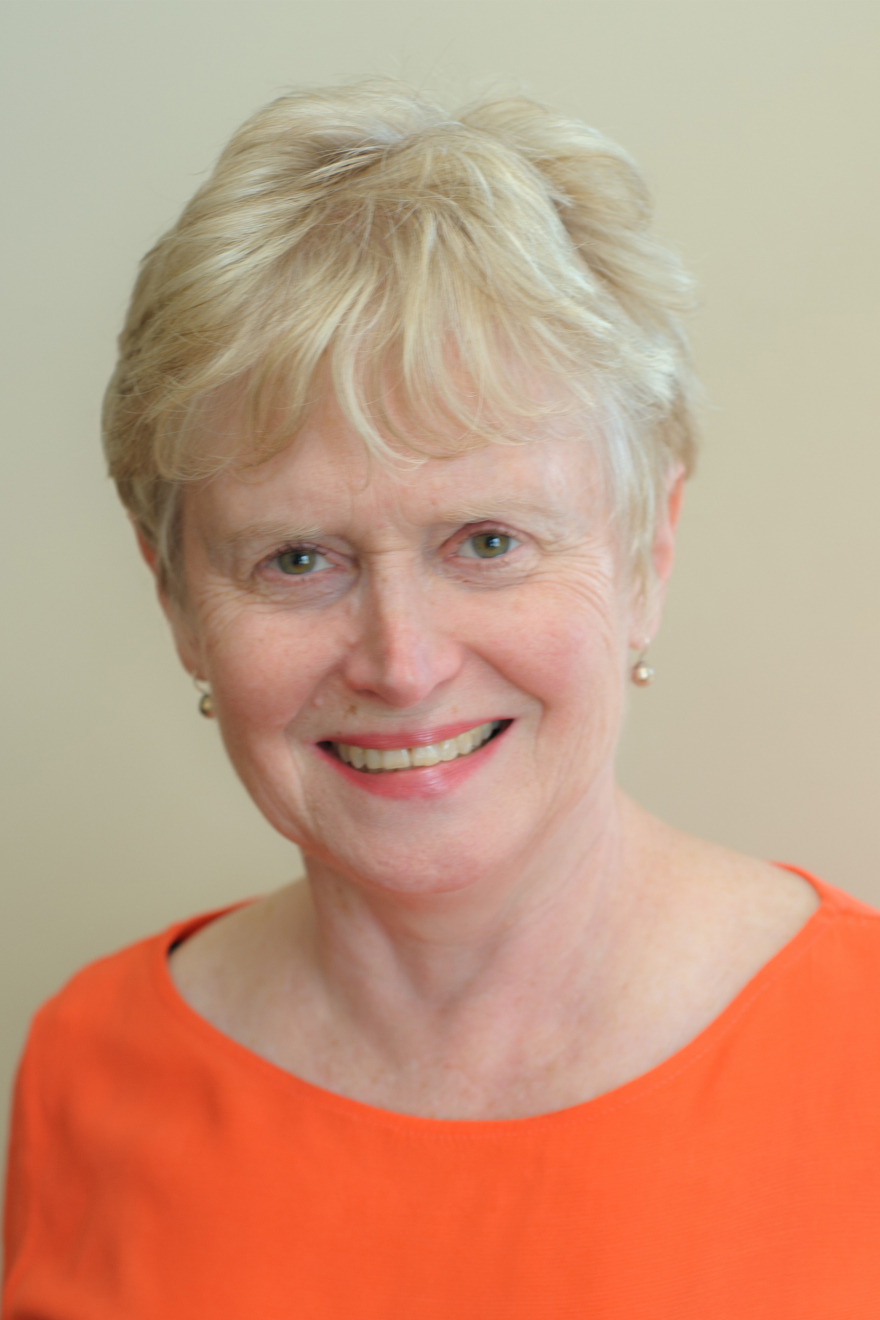 Available on most Amazon sites including: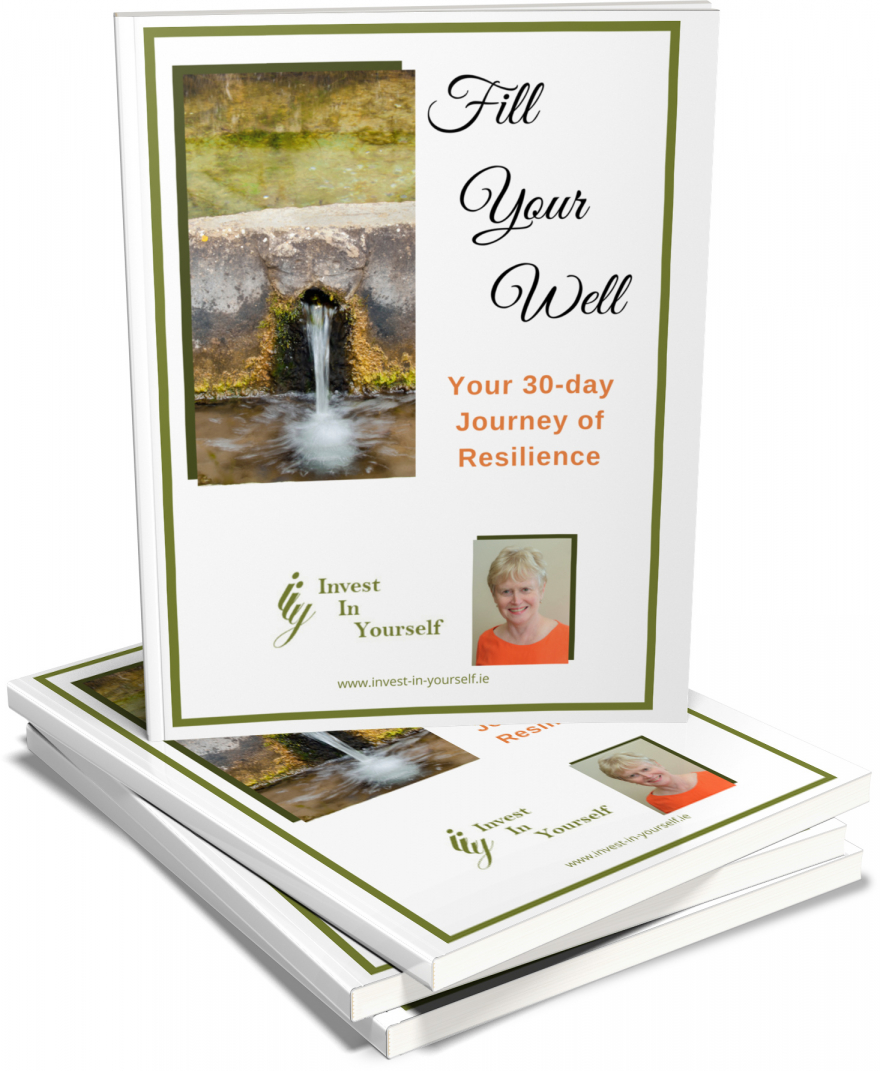 Amazon US
https://bit.ly/fill-your-well-US
Amazon UK
https://bit.ly/fill-your-well-UK
Reviews...
Resilience Journal - Superb The way Kathleen Fanning writes makes you feel as if you know her. This inspires me to act and to stay on track. It also creates space for me to reflect and to stop and think. Really worthwhile.
---
Perfect Journal for a Long Winter's Night I'm always happy to see the latest "Invest in Yourself" newsletter from the certified coach and trainer Kathleen Fanning, so when I heard about her new resilience journal Fill Your Well, I decided to check it out. I've always been a journal keeper, but lately I haven't been able to find the time to write as much or as often as I used to. This slim journal, designed to provide the writer with a thought-provoking quote, an inspirational reading, and just the right number of write-on lines for my busy life, seemed worth a look. I bought two--one for me and one for my daughter who is just beginning her own career. Hers will be a Christmas gift, and I've set mine aside for the month of January. I can just picture myself in front of a fire on a cold night, the dog at my feet, and this journal in my lap, drawing me back to the years when I regularly took the time to reflect at the end of every day. If you're looking for a simple, uncomplicated way to get back in touch with your inner life, you might want to give this journal a try.
---
Transformational, inspiring and beautiful art! There's something special about the way Kathleen Fanning and the way she inspires, motivates and makes me feel more grounded. I love her Resilience journal! The quotes are inspiring and useful for reflection and then lead effortlessly into a daily challenge. Art by Niamh Mason is also inspiring and beautiful and a great addition to the daily challenges. Finally, each challenge has plenty of space to journal action steps, inspirations or specific strategies based upon Coach Kathleen's recommendations. This is a great gift for others and of course for anyone who loves professional/personal development and a simple way to incorporate lasting behavior change.

Want to learn more about my Coaching and Training Programs?
Book a no-obligation Discovery Call today